Judy Chicago

For artist Judy Chicago, exhibition identity, art catalogue, and other collatateral for various shows.



Limited edition, screen printed exhibition poster and magazine ad for the exhibition "Deflowered."



Titled Deflowered: Judy Chicago, 12 by 12 inches, with a screen printed clear jacket over a fabric hard bound book.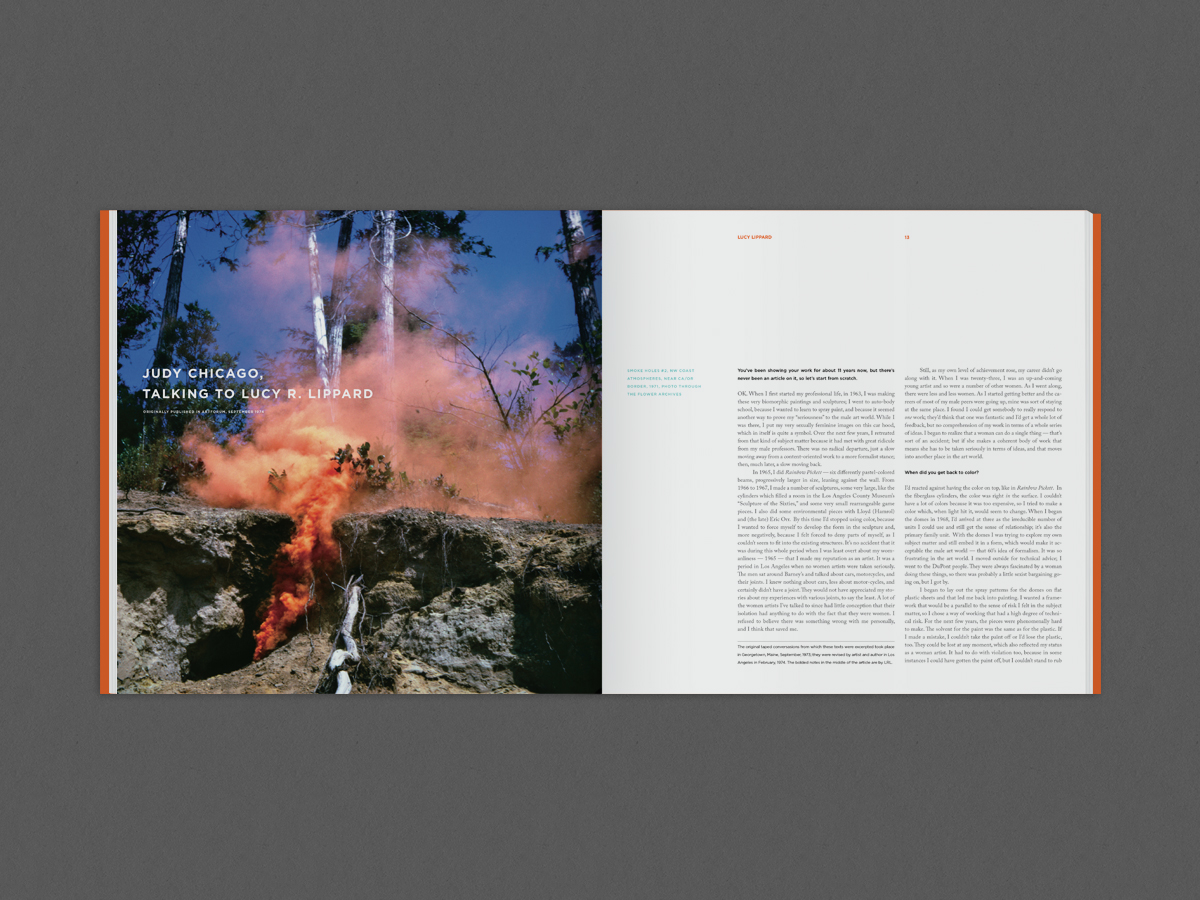 The Very Best
of Judy Chicago
Designed for gallery Mana Contemporary, included the exhibition identity, signange, and invitation.